A Five Time Award Winner!
BEEN THERE, (SHOULD'VE) DONE THAT
995 tips for making the most of college
| | |
| --- | --- |
| | In the midst of PowerPoint and podcasts, online courses and Facebook, students from colleges across the U.S. again share their "hot tips" and solid strategies for success. Their revelations and confessions provide a "tell it like it is" manual that will help new collegians, as well as veterans avoid the pitfalls of campus life and maximize the countless resources. Data confirms that retention of college students is based on their success in and out of the classroom. This savvy, 'easy-reader' reveals the academic and lifestyle management skills necessary for that success. |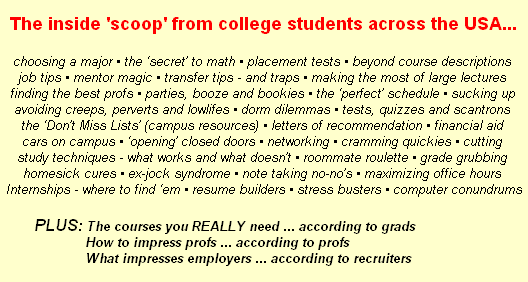 "...and it doesn't look, smell or feel like a textbook!"
Senior, University of Connecticut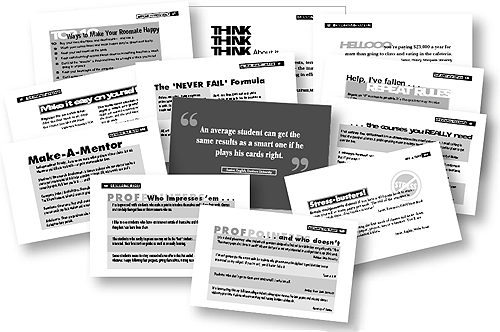 "Been There" is used in a variety of college progarms nationwide:
♦ Orientation
♦ Freshman Seminars
♦ Common Readings
♦ TRIO Programs
♦ Peer Mentoring
♦ Summer Bridge Programs
♦ Staff Training/Resource
♦ Parent Programs

♦ Academic Support Services
♦ HS Transition Programs
♦ Counseling Centers


Call to Order
(or obtain information on volume discounts)
888-484-1997

4733 Hawk Hollow Drive - E, Bath, MI 48808
888-484-1997
~
liz@frontporchpress.com

home | books | lunchpackers | holiday voices | press releases | contact